Have you ever thought of reordering the items when they are added to your portfolio?
Although you cannot do this using WP Portfolio itself, you can still use an external plugin that will help you rearrange/reorder all the portfolio items in the list.
We recommend you to use the Post Types Order plugin which is available for free on the WordPress repository.
Let us take a look at how we can reorder the portfolio items within WP Portfolio.
Once you install the Post Types Order plugin, you'll find a Reorder option added under Portfolio in your WordPress backend.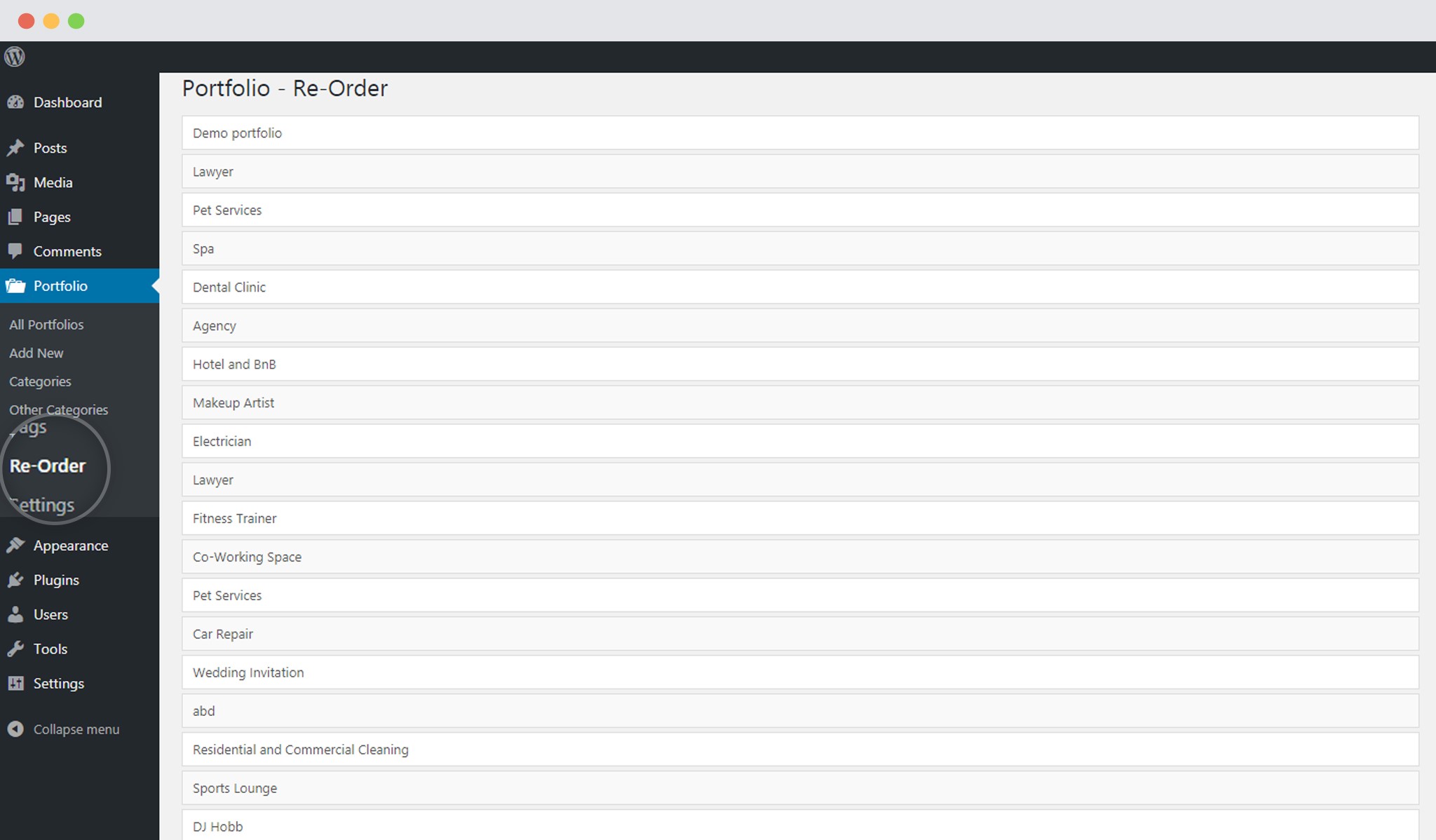 When you open the page, you can drag and drop the items to reorder them as you want.