The menu panel that appears at the top of the portfolio shows categories, other categories, and the search box. Just for a reference below is the screenshot for menu panel.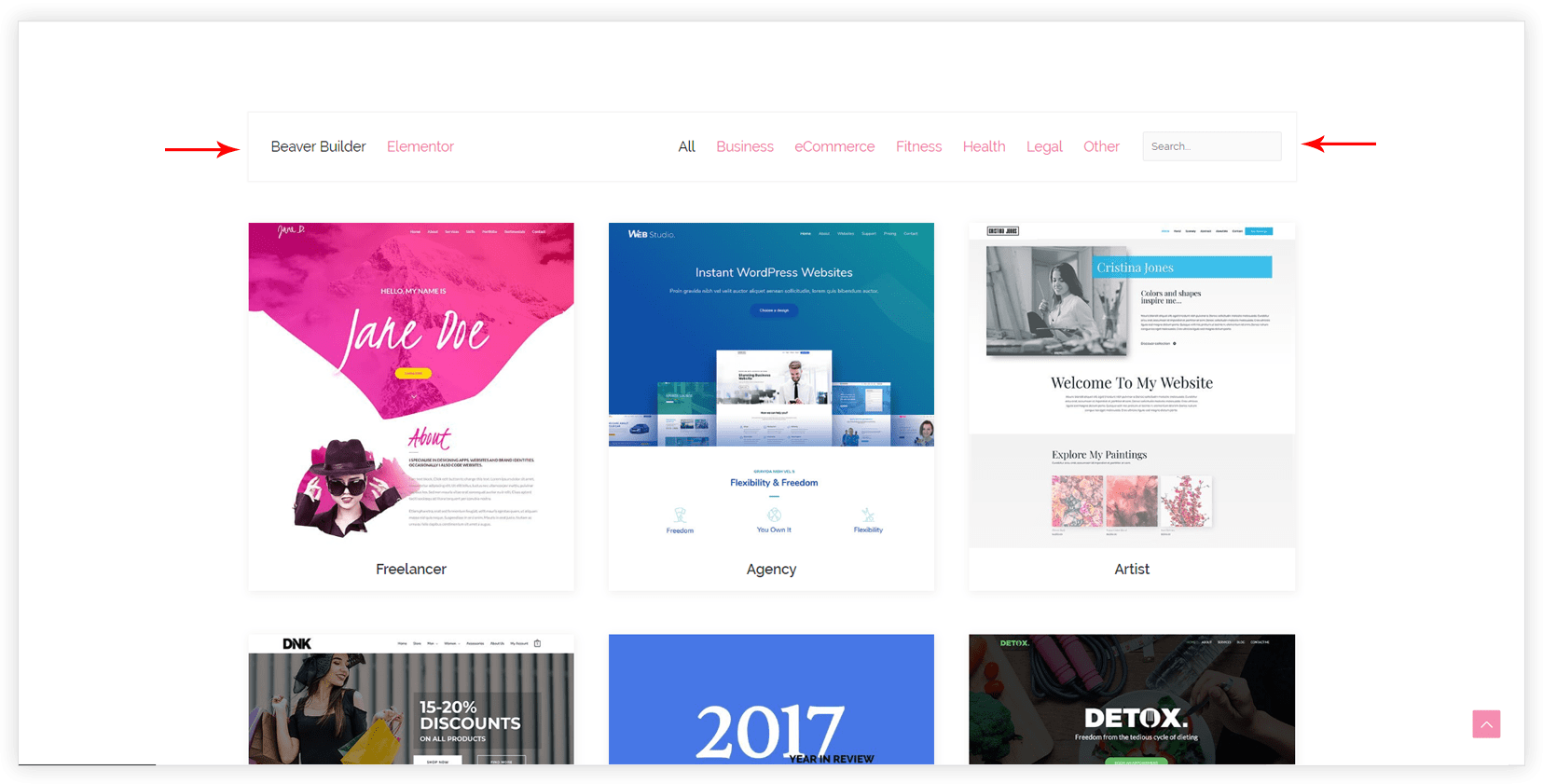 If you wish to hide this panel you would need to update some settings.
From the WordPress dashboard navigate to Portfolio > Settings. Settings listed for Display manage the menu for the portfolio.
You can disable all the fields for Display.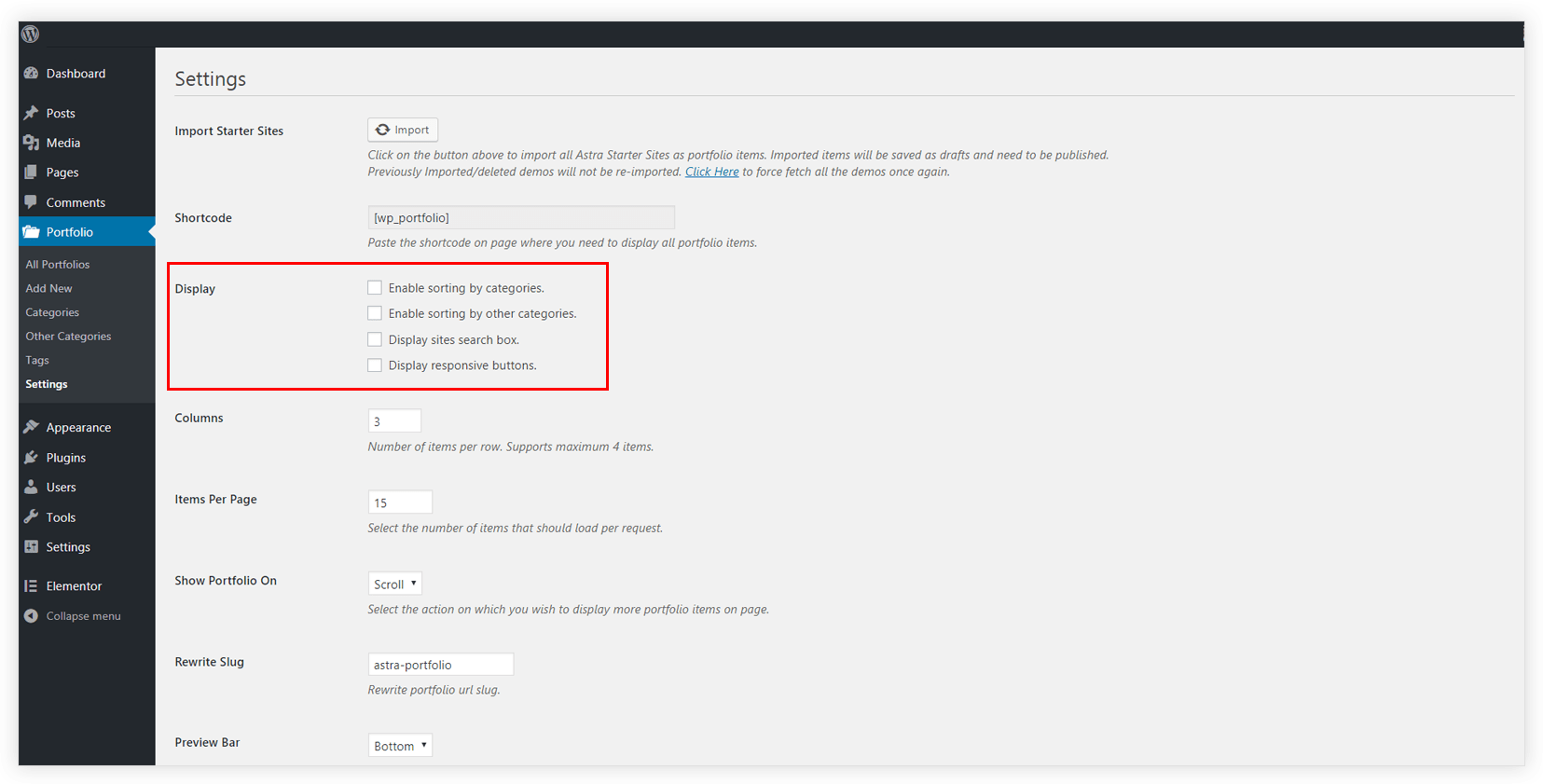 Disabling above settings will not display menu bar for default shortcode – wp_portfolio
If you want to display menu bar for the particular portfolio you can add attributes to the shortcode. – wp_portfolio show-categories="yes" show-other-categories="yes" show-search="yes"
Note: Shortcode has priority than settings. Shortcode will overwrite the Display settings.
Read more about WP Portfolio ShortCode and Attributes.