WP Portfolio allows you to import ready website demos that can be added to your portfolio.
Let us take a look at how you can import these demos on your website.
1. Click on Settings under WP Portfolio in your WordPress backend.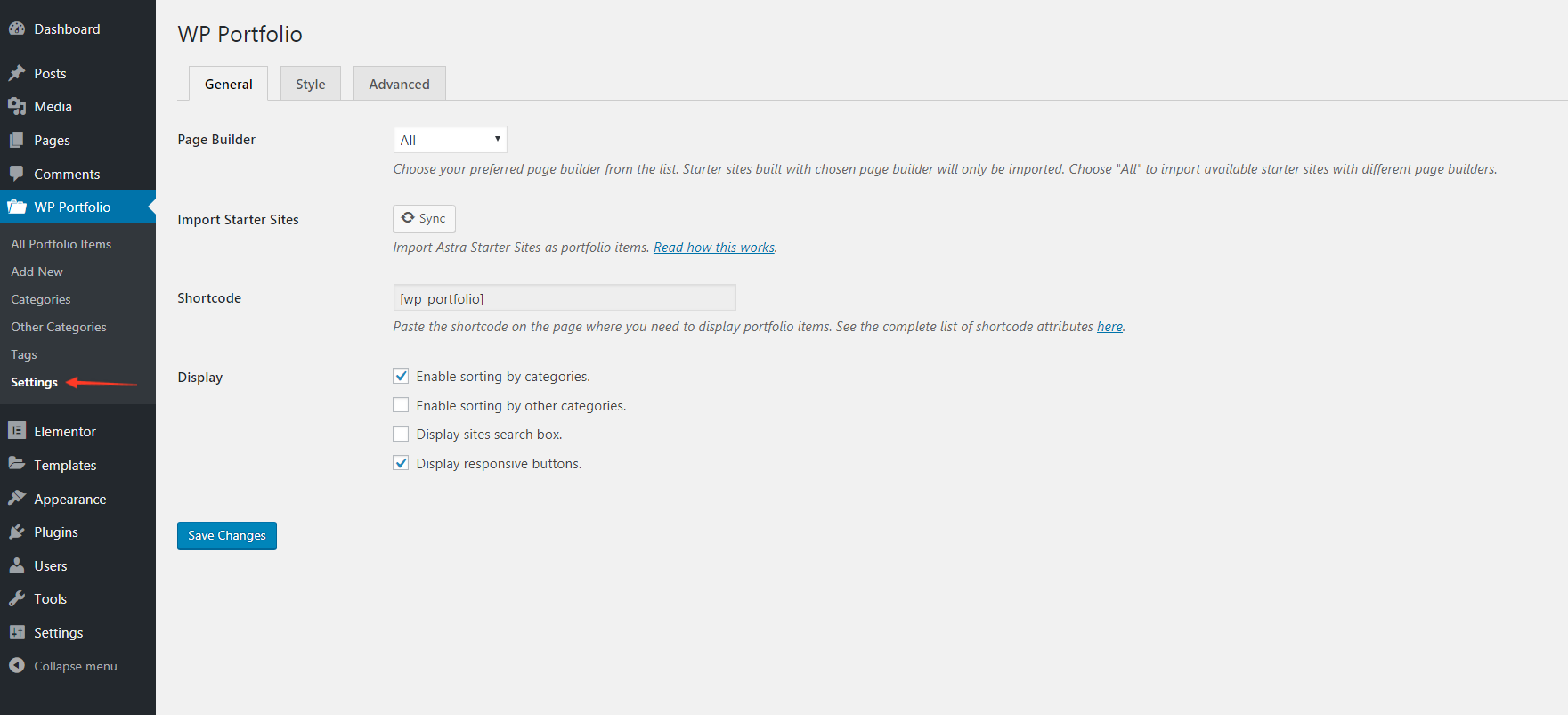 2. Select your favorite page builder from the list. Portfolios built with the chosen page builder will only be imported. Choose "All" to import all available portfolios with different page builders. You can see all the available portfolios here in the library.
After selecting a page builder, click on the "Sync" button. This will start the import process.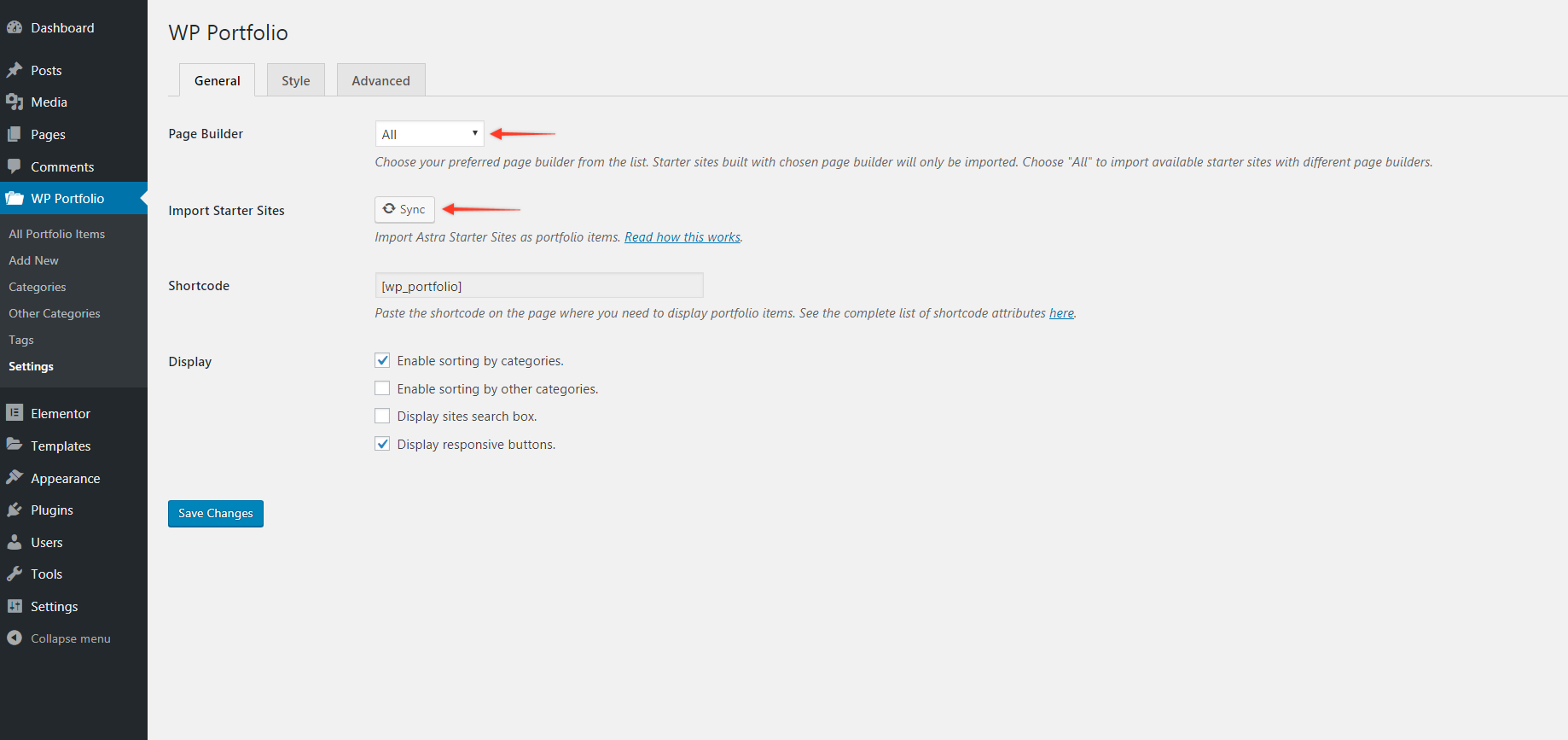 3. The import process might take a few minutes to complete, but you may resume your work as this happens in the background.
You will see another notice as soon as all the portfolios are imported.
Note: Portfolio items will be imported as a draft. You can find all imported items under  "All Portfolio Items"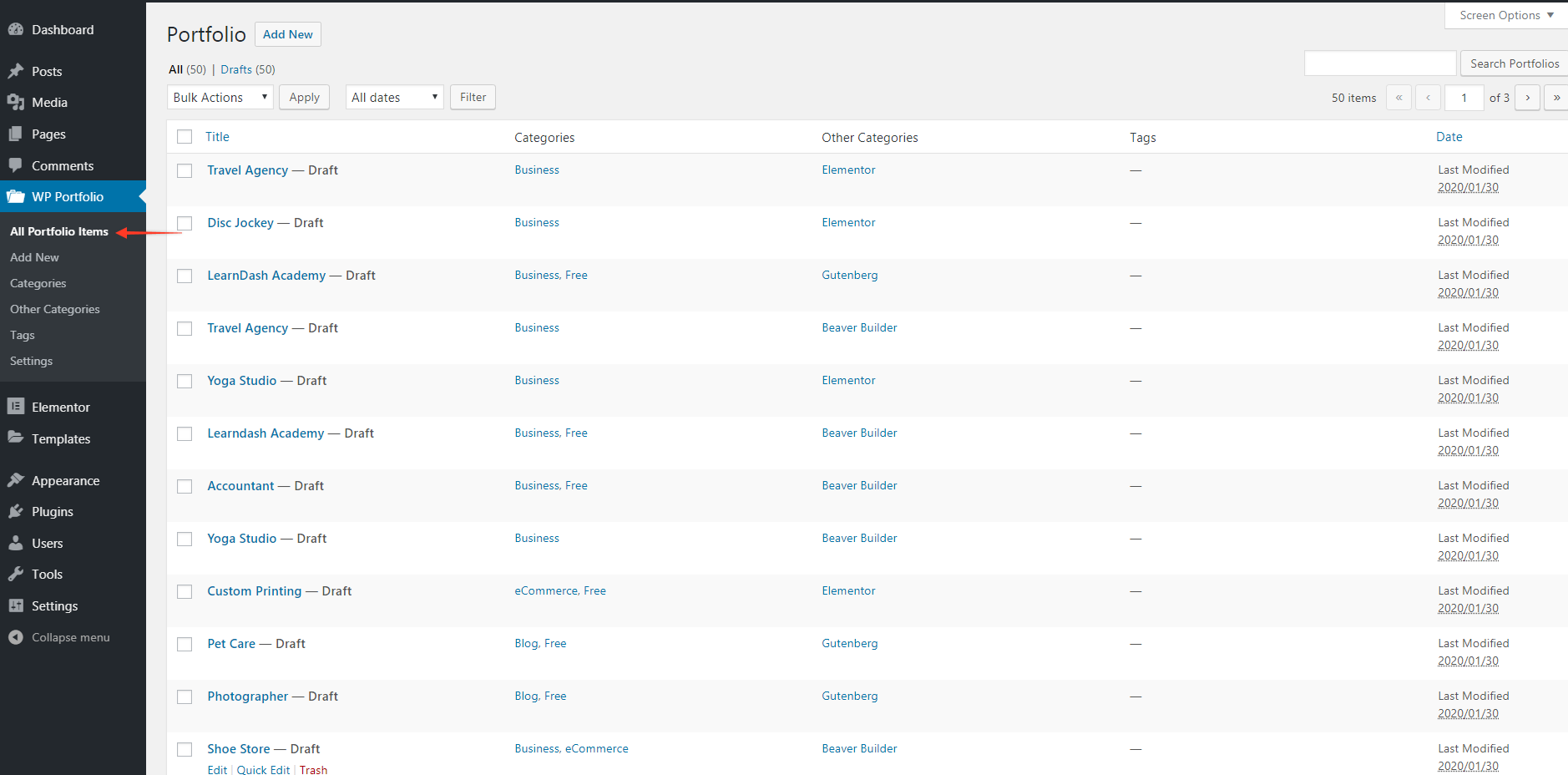 4. You can choose particular portfolios and publish them manually. In case you need to publish a number of portfolios at a time you can bulk edit portfolios.
Select Portfolios -> Click on Edit -> Click on Apply as shown in screenshot.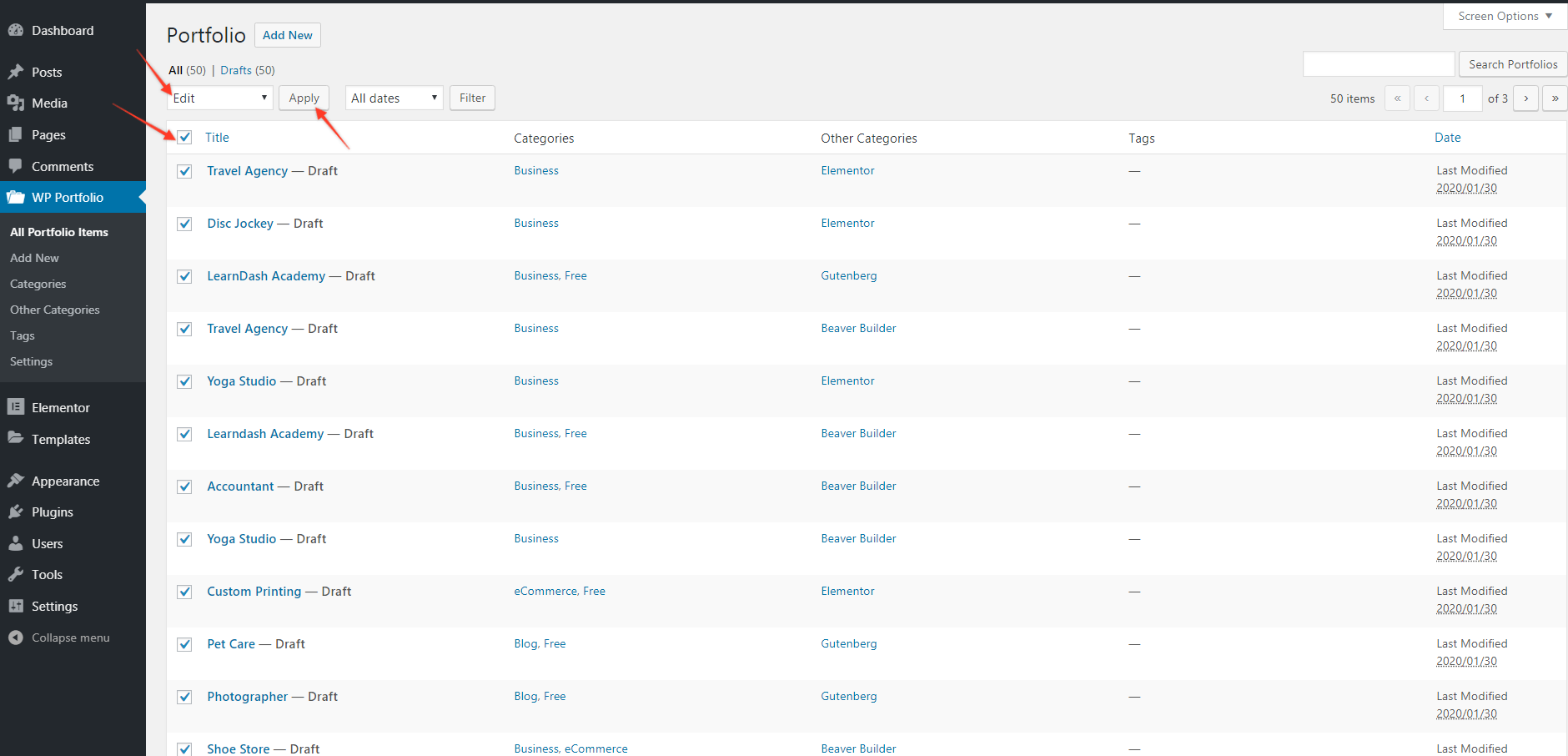 5. Select it to "Published" and update the changes.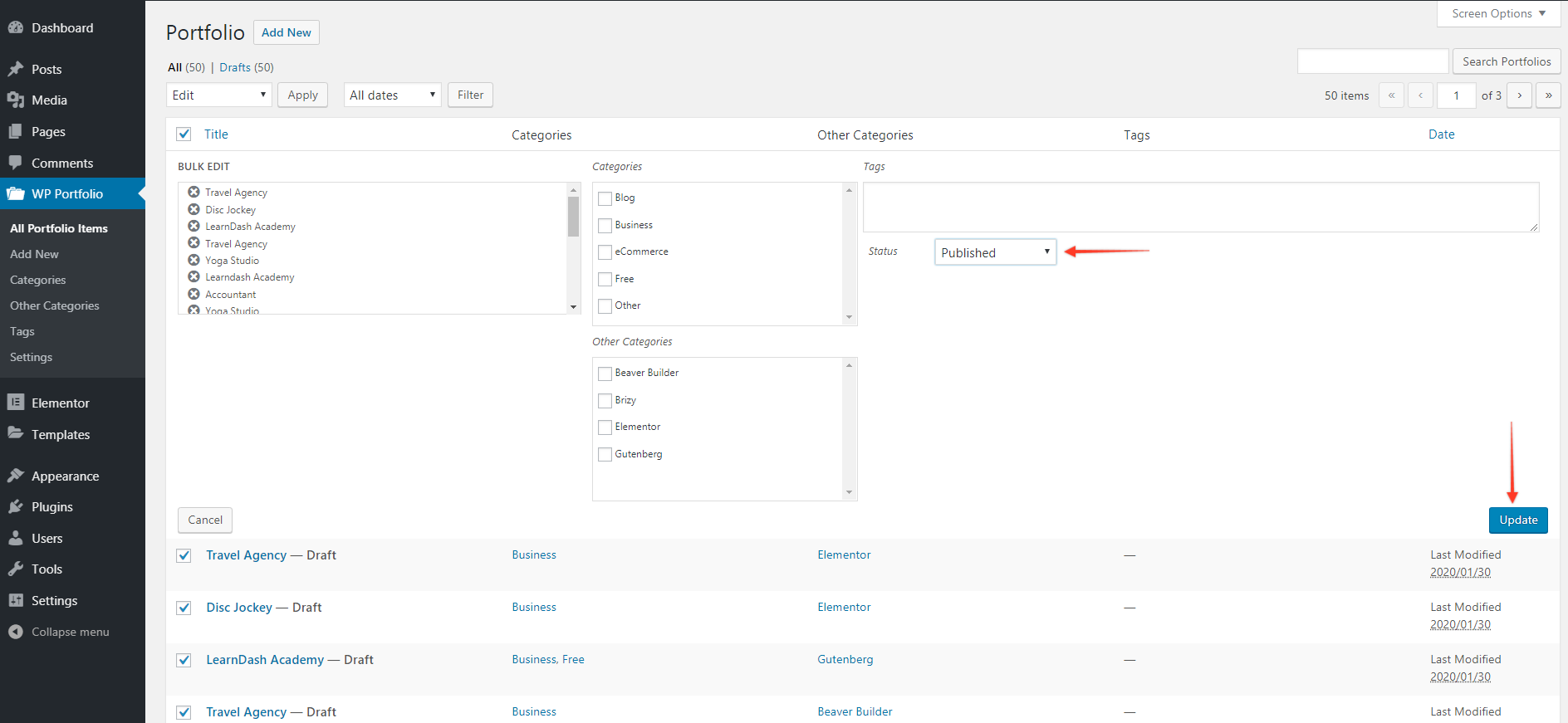 6. To display portfolios on a page, use the portfolio shortcode . Add it with a shortcode block/module in the editor.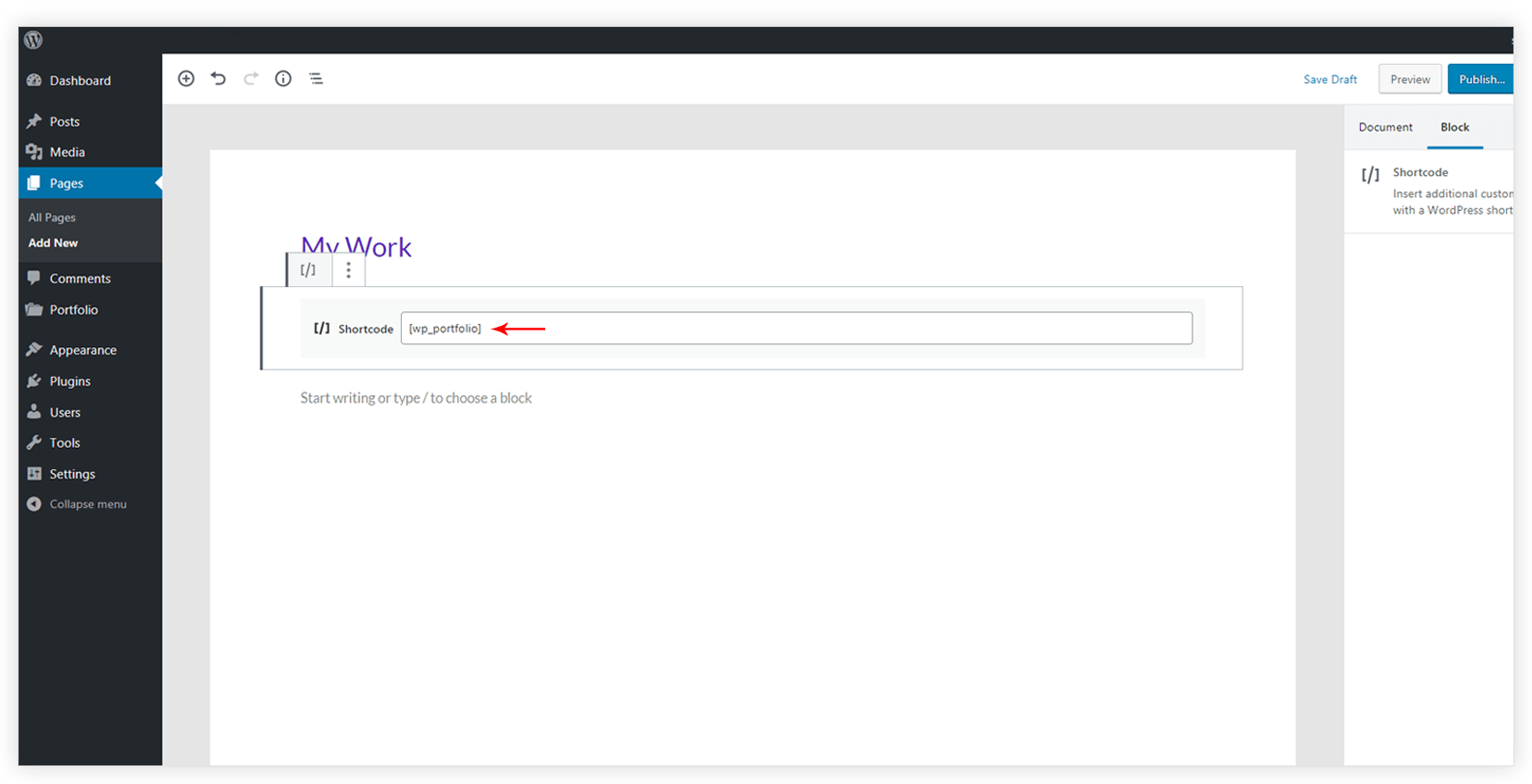 Need help? Get in touch.