You need to enter IDs for Categories, Other Categories, and Tags in the portfolio shortcut.
Below are steps to get the ID for the category. In the similar way you can get IDs for Other Categories, and Tags.
Step 1 – Go to "Portfolio > Categories". Edit the category.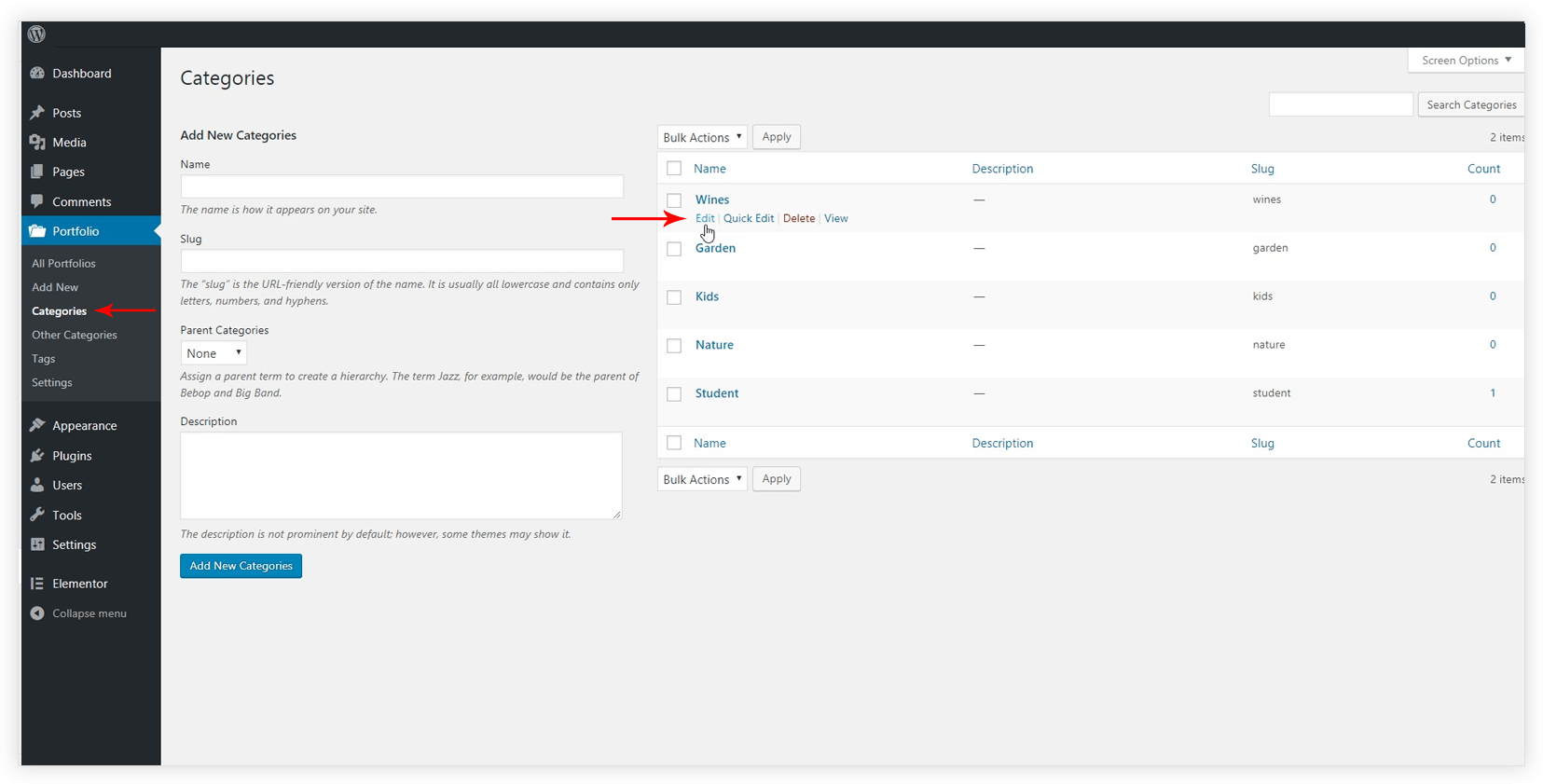 Step 2 – Observe the URL. You will find a section with astra-portfolio-categories&tag_ID= ( your category ID ). Copy the ID. You can use it in portfolio shortcode.