Hovering over the portfolio item shows the Quick View button. If you need to change the text on this button, you can tweak a shortcode as shown below. "quick-view-text" attribute allows adding custom text for a quick view button.
wp_portfolio quick-view-text="Show Portfolio"
Note: Replace "Show Portfolio" with your custom text.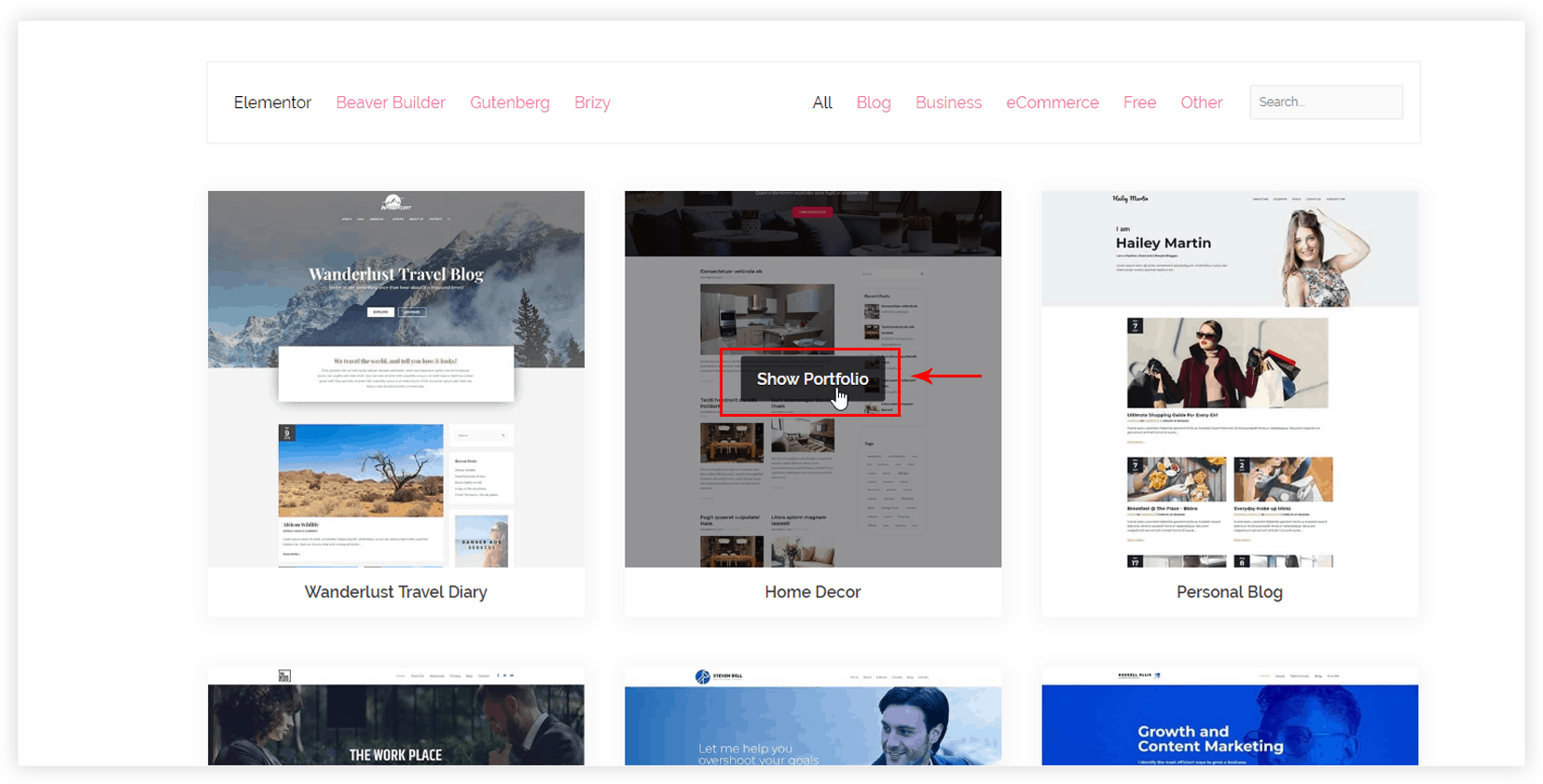 View the complete list for shortcode attributes here.